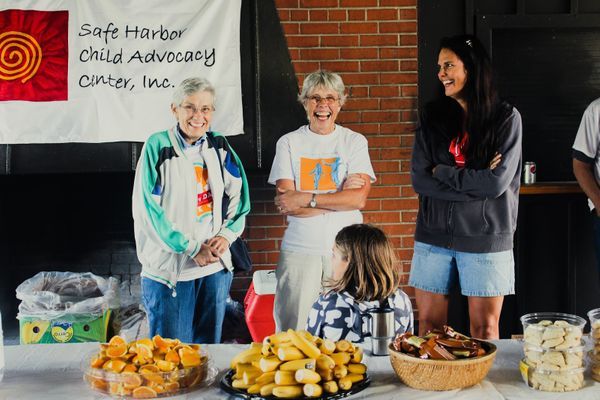 Volunteers contribute to Safe Harbor in the following capacities: Board Members, Event Planning Committee Members, Day-of-Event Helpers, and Child Life Activity Assistants. We also depend on the help of a yearly UW School of Social Work Masters Intern.
We appreciate the time and talent invested by our capable, committed volunteers. Without the help of these wonderful people, Safe Harbor would not be able to accomplish its mission of reducing trauma to children who are victims of abuse, neglect, or witnesses to crimes.
Volunteer Opportunities
Child Life Activity & Office Assistant Position Description
Child Life Activity & Office Assistant volunteers spend time with children while they're at Safe Harbor.  The children and their families who come to Safe Harbor are our number one priority.  Treating each individual with kindness, respect, and empathy is paramount to our volunteer position.
Volunteers are required to dedicate 2.5 to 3 hours per shift each week at a regularly scheduled time between 8:30 a.m. and 4:30 p.m., Monday through Friday.

How to Apply
Complete our Volunteer Application and submit by mail or email to:

Attention: Emily Oler
Safe Harbor Child Advocacy Center
2445 Darwin Rd, Suite 20
Madison, WI 53704
emilyd@safeharborhelpskids.org
 
Please Note: Because of the obligation to protect client privacy and confidentiality, Safe Harbor does not use volunteers to provide direct services to victims or families seen by our agency.
If you are interested in applying for a board position or becoming an event committee member, please contact Jennifer Ginsburg at jenniferg@safeharborhelpskids.org or 608-661-9787.